1927 Borders, Borderlands, Crossings (PROPOSAL)
American Flag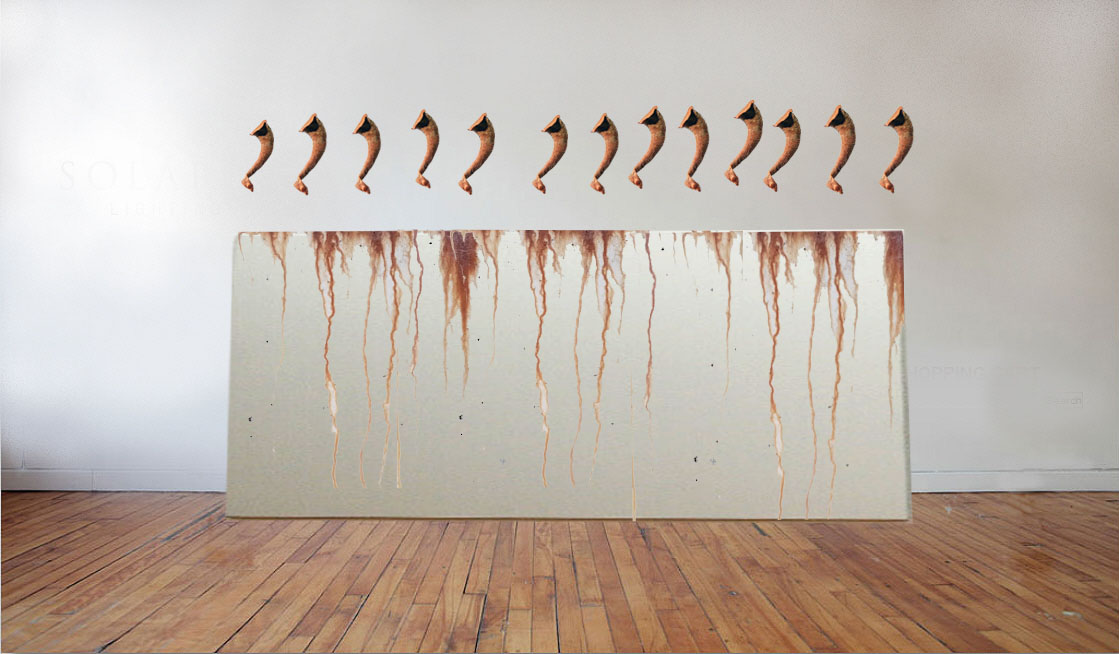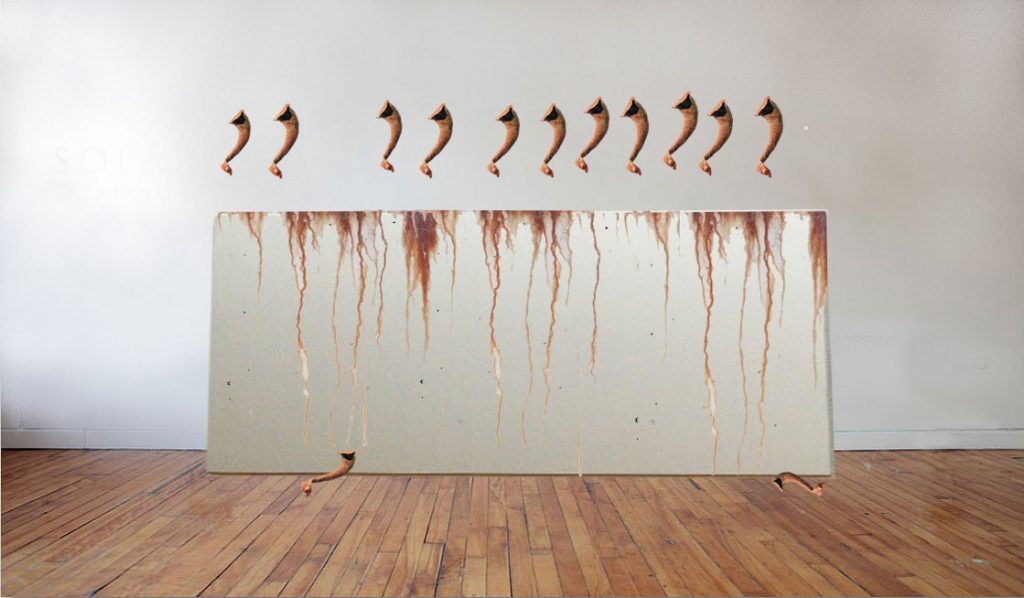 My project American Flag draws on the 13 colonies as the origins of American capitalism. The piece is meant to evoke the jarring awareness that the imperialistic exploitation of the "new world" has ultimately led to the exploitation of people, land, and natural resources for economic gain, systems that still exist today.  
The piece consists of 13 rams horns made of frozen, expired meat. These will be hung on a wall with a canvas positioned below. As the horns inevitably  melt onto the canvas, the 13 horns will leave the stains of 13 stripes behind, symbolizing the original 13 colonies of the United States. The act of expired meat creating these lines, reminiscent of the American flag, illustrates the foundations of American history in  continual systematic abuse. 
While initially my project delves into American History, the meat is meant to draw on the modern connotation of consumption that feeds our systems of mass production which require cheap labor and disproportianate amounts of resources. The meat is literal waste while also opening the audiences eyes to our individual roles that fuels these systems, allowing them to continue. 
The rams horns offer the ancient ideas of virility, a concept that I view as parallel to the desire for empires to conquer and colonize. The ram is viewed as a symbol for virility because of its affinity to battle. This also reminds the viewer that modern systems of exploitation, like the ones before, pit two nations, groups, or peoples against each other to distract from its true function: to profit off the labor of individuals while  ignoring basic rights.
Production History
The photos below show the rams horn, made of expired frozen meat, displayed on a gallery wall in Minneapolis, MN  USA.  I have included documentation of the mold used in producing the frozen horn.